Don't Miss Out on TaxCycle Sale Prices and Payment Plans
The TaxCycle pre-season sale is on until December 16, 2021. Whether you're renewing your software for the coming year or buying for the first time, lock in your savings now.
Save up to $100 on the TaxCycle Suite and get a 12-month payment plan. Don't miss out!
Buy TaxCycle and Save up to $100
Get Your Best Price on TaxCycle 2021-22
 Save $100 on the Complete Paperless Tax Suite.
 Save $75 on the Paperless Office.
 Save $70 on Tax Basics.
 Save $50 on TaxCycle T1.
 No-fee 12-month payment plan available for suites and combos.
 No-fee 5-month payment plan available for any purchase over $400.
 Prices are for 2021-22 software, licensed until Dec. 31, 2022.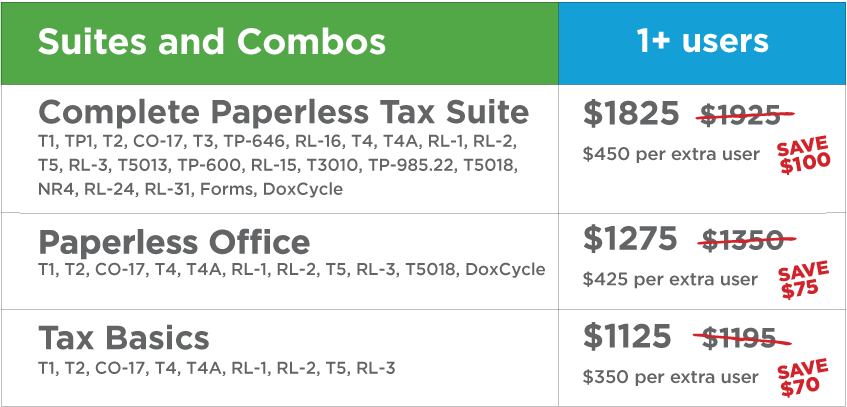 Love it, or get a Refund PLUS $500
You won't find better value for your money. Our tax software products have everything you need to serve your clients well, at a price you'll love.
We guarantee it.
Last year, we offered a full refund, plus $500, to anybody who wasn't happy after switching to TaxCycle, but not one person took us up on it. Our offer still stands—even now, while next year's software is on sale! (Some conditions apply.)