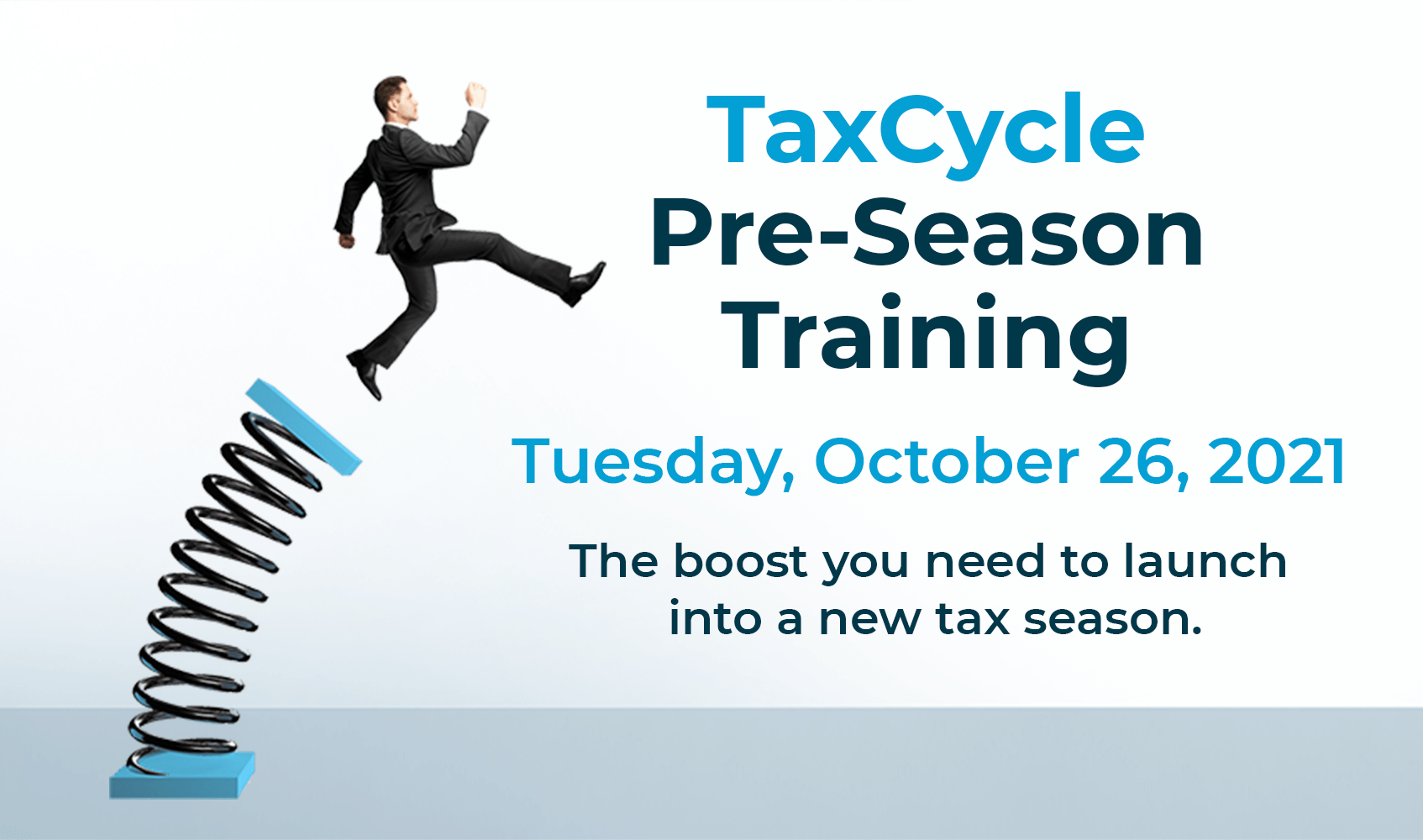 Don't Miss the Online Conference Today
Join us today, October 26th, for our Pre-Season Training Conference. This one-day TaxCycle conference has something for every tax preparer, whether you're new to TaxCycle or an experienced user. Earn verifiable CPD credits online. All at no cost.
Tuesday, October 26th
8:00 a.m. to 4:00 p.m. MT
10:00 a.m. to 6:00 p.m. ET
$0
Live Sessions 10 a.m. MT to 2:30 p.m. MT

12 p.m. ET to 4:30 p.m. ET
Live presentations and a discussion panel. Learn about what's coming this season and ask questions of the TaxCycle team.
10:00 a.m. MT — "Sneak Peek" with Cameron Peters
11:45 a.m. MT — "Tax Update" with Sarka Hojda
1:00 p.m. MT — "Ask Us Anything" with TaxCycle Panel
For the "Ask Us Anything" session, please send us your questions. We'll include as many answers as we can in the discussion.
On-Demand Training 8 a.m. MT to 4 p.m. MT

10 a.m. ET to 6 p.m. ET
Augment your learning with pre-recorded webinars. Choose from topics for those new to TaxCycle or those wishing to upgrade their skills.