RESOLVED: 2021 T3 Schedule 11 Miscalculates Tax Owing
In version 10.2.43808.0, T3 Schedule 11 may miscalculate the tax owing under certain circumstances. This issue only affects 2021 T3 returns.
For example, the following image shows a case where TaxCycle calculated the federal tax on taxable income in two columns of the table in Step 1 on Schedule 11, then added those two amounts for use on line 10 in Step 2.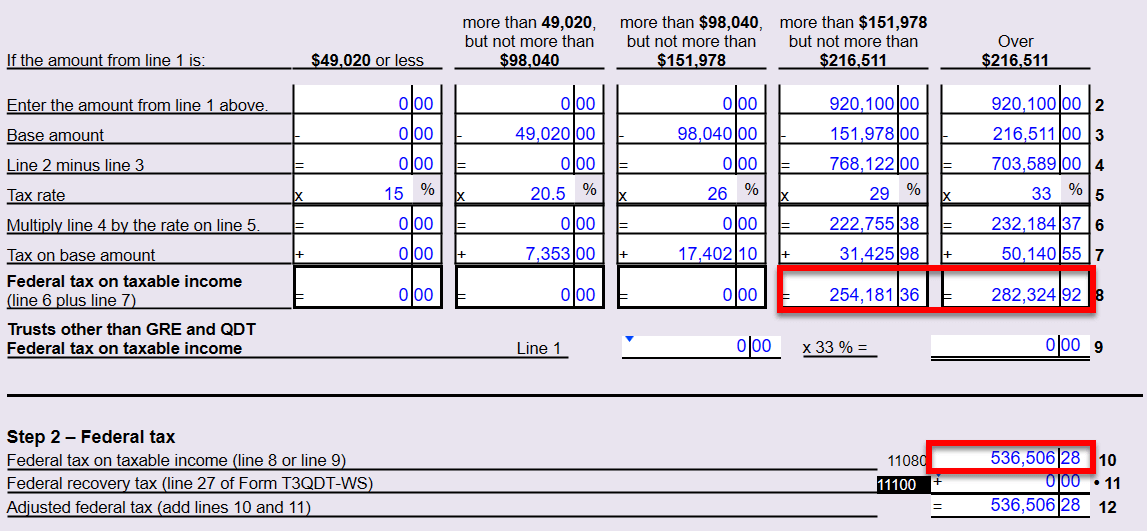 Resolution
This issue was resolved in the latest TaxCycle update.