RESOLVED: Message suggests using Québec TDD
We have received feedback from customers that the bulletin suggesting "Tax Data Download data may be available" appears when it does not apply in the return.  

Even if you are not preparing a Québec TP1 tax return, if you set New File options to complete the Authorization Type on the MR-69 with Authorization or Power of attorney, the value will be stored in the client file when you create or carry forward a return. This then triggers the above bulletin.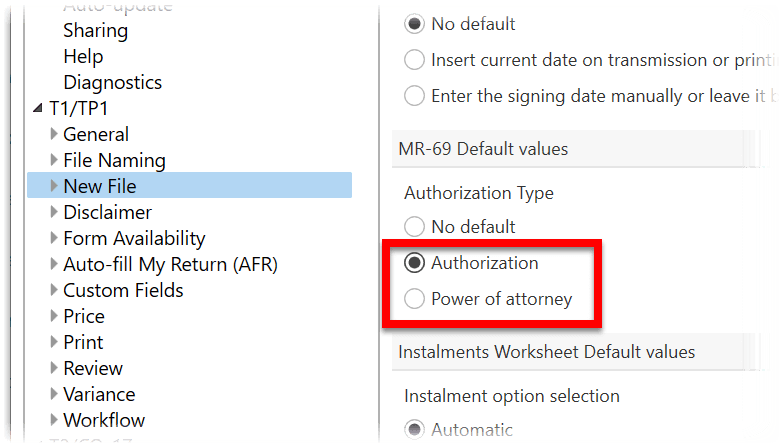 Workarounds
Hide the message permanently. To do this, go to the Review sidebar and select Bulletins from the views menus. Then, hover over the message, click on the lightbulb that appears and select Never show this message for any clients.
Sign off the message for each client. Click the sign off check mark on the bulletin to hide the message (clicking the Dismiss button will only hide it until the next time you open the file).
If you are not preparing Québec TP1 returns, make sure your T1/TP1 New File option for the MR-69 Authorization Type is set to No default.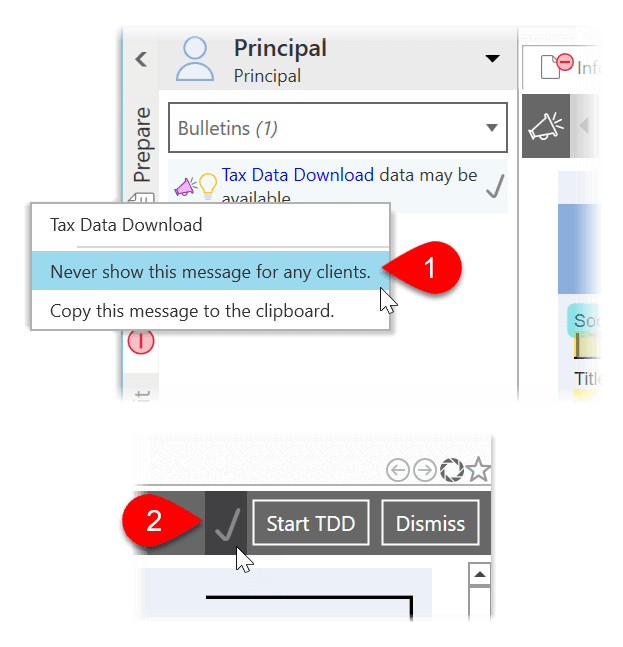 Anticipated Resolution
This issue is resolved in TaxCycle version 8.1.34975.0. The bulletin now only appears if the selection on the MR-69 form is either: Authorization already on file with Revenu Québec or Power of attorney already on file with Revenu Québec.