RESOLVED: Net world income doubled
We have discovered an issue where a non-resident spouse's net world income is doubled when it flows from the taxpayer's Schedule 2 worksheet (S2WS) to the T1 jacket.
This issue affects returns that are not coupled. (In other words, those where you are entering the non-resident spouse's income on the S2WS rather than preparing a full return for the spouse.)
Example
On the S2WS, answer Yes to indicate that the spouse was non-resident throughout 2018.
Enter the spouse's net world income for the year. For example $1000.
On the T1 jacket, this amount is double the amount entered. For example $2000.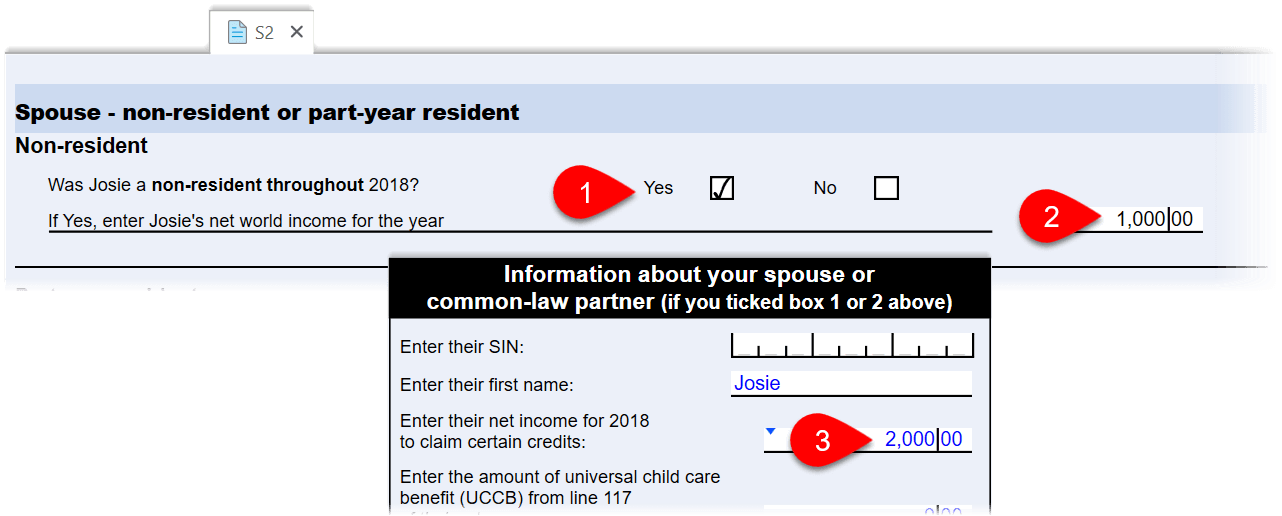 Workaround
Override the value on the T1 jacket to the correct amount. Then, verify that any applicable spousal credits are correct.
Resolution
This issue is resolved in version TaxCycle version 8.1.35009.0.