RESOLVED: T3RET EFILE Fails for First-Time Filers
EFILE of a T3RET currently fails with errors if you indicate on the Info worksheet that:
It is the trust's first year filing a return.
A copy of the trust document or will, and a list of assets at death, were attached with the T3APP.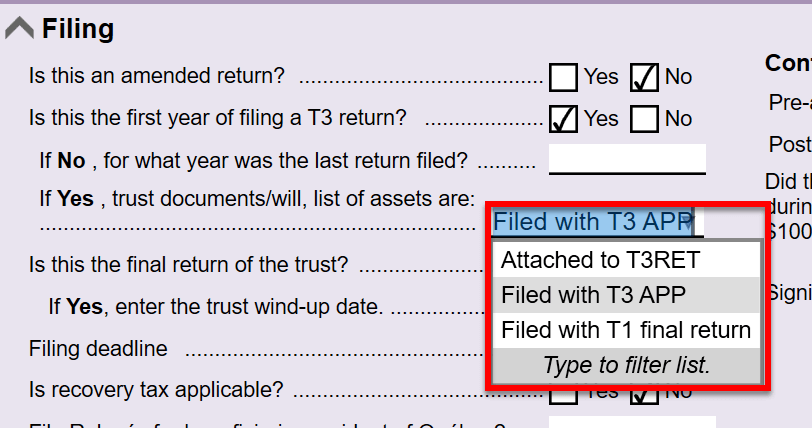 TaxCycle T3 version 11.1.46201.0 omits the value from the With T3APP field from page 2 of the T3RET return.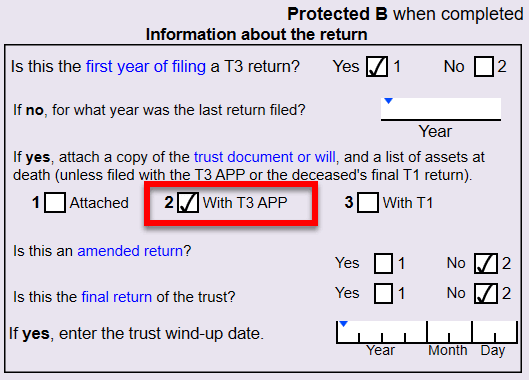 If you select With T1, TaxCycle transmits the value.
Note that the current T3 EFILE system rejects transmission of the Attached option. We are waiting for further guidance from the Canada Revenue Agency (CRA) on how to handle that scenario.
Resolution
This issue was resolved in the latest TaxCycle update.