RESOLVED: T2 workflow incorrect return due date
We have discovered that the workflow in TaxCycle version 9.0.37455.0 uses the wrong Filing deadline date for T2 returns. It displays the payment due date, which is either two or three months after the tax year end. It should use a deadline of six months after the tax year end.
This issue only affects the date that displays in the workflow in the Track sidebar, under File Information and upon saving a return. It does not affect the client letter or forms in the return.
This incorrect date displays in Transmission and Filing workflow group.
Depending on the tax year end of the return, this incorrect date can cause messages to appear that claim the return is overdue even when it is not.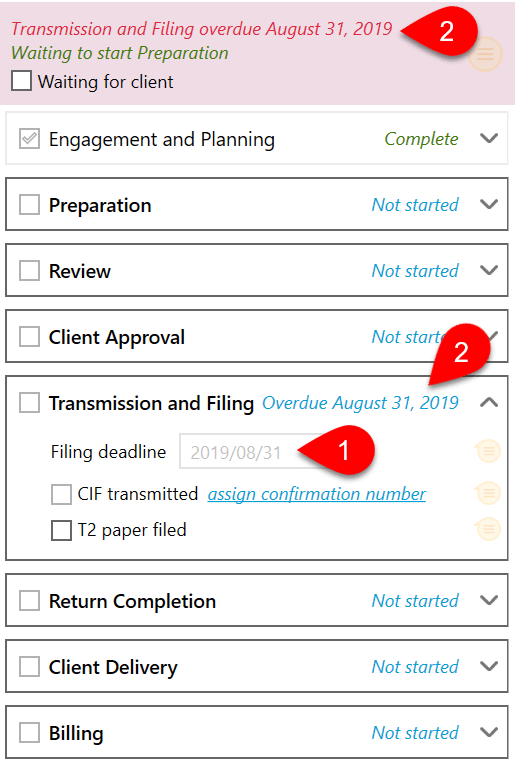 Resolution
This issue is resolved in TaxCycle version 9.0.37638.0.