RESOLVED: Tenant copy of the RL-31
We have discovered an issue with the printing of RL-31 slips. Tenant copies show the landlord's address on screen, but these details do not appear on the printed slip. The Nom et adresse du locateur section is blank.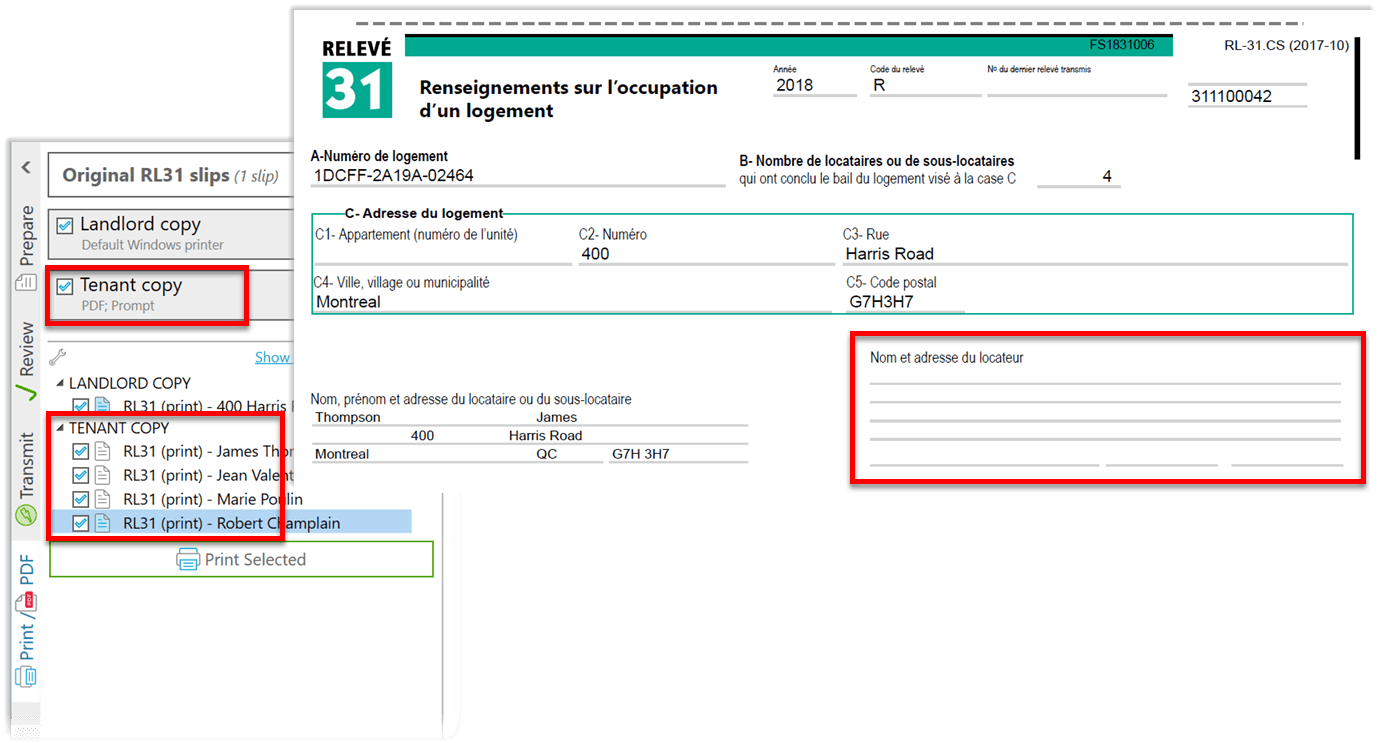 Resolution
This issues was resolved in version 8.0.34624.0. Please update your software.