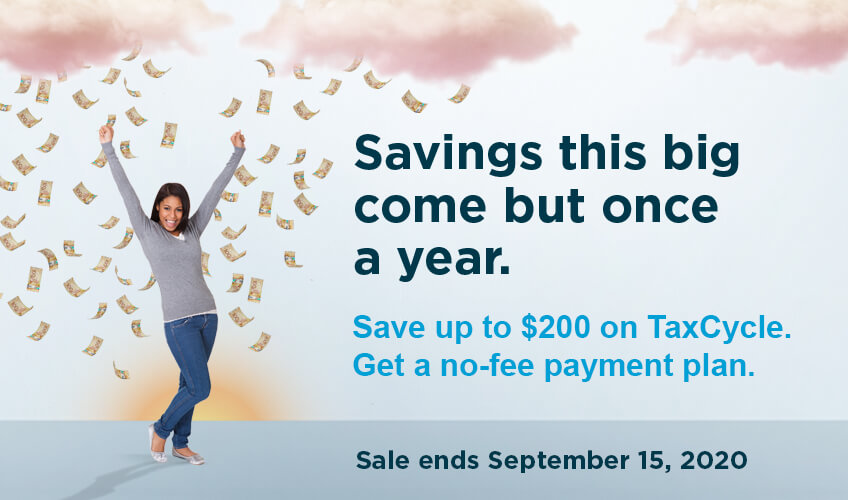 TaxCycle Sale Ends Today
This is the last day of our summer sale. Don't miss out on our lowest prices of the year for next season's tax software. Save up to $200 on the TaxCycle Suite and get a 12-month payment plan before it's too late.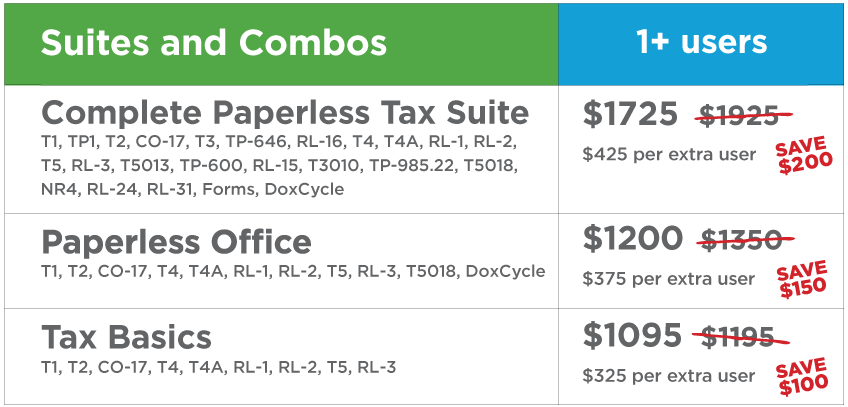 Get Your Best Price on TaxCycle 2020-21
Save $200 on the Complete Paperless Tax Suite.
Save $150 on the Paperless Office.
Save $100 on Tax Basics.
No-fee, 12-month payment plan for suites and combos.
New! No-fee, 5-month payment plan on any purchase over $400.
Prices are for 2020-21 software, licensed until Dec. 31, 2021.
Summer sale ends September 15, 2020.