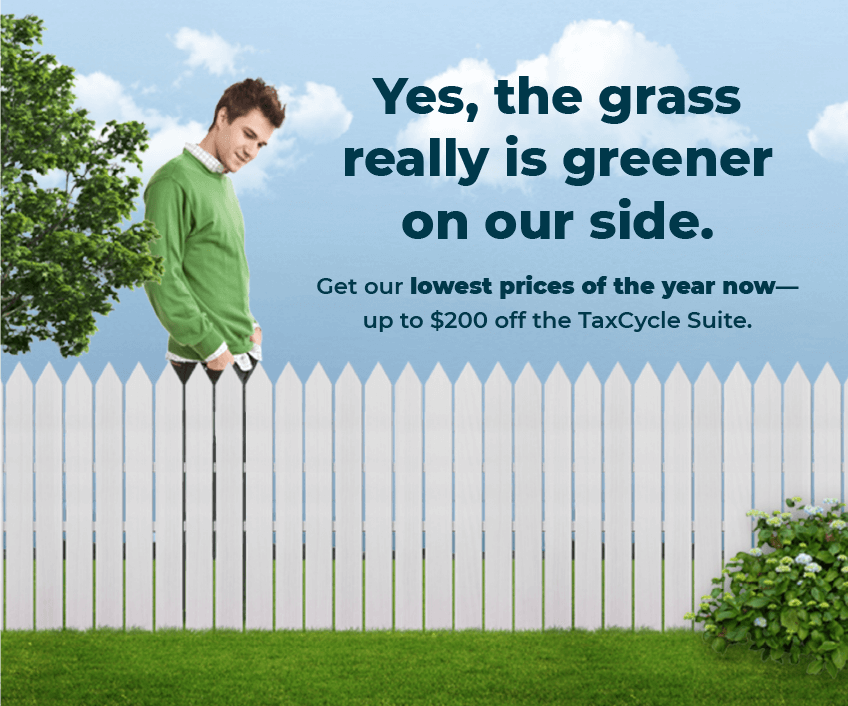 The Lowest TaxCycle Price of the Year
Our summer sale is on now. Buy next season's tax software at our lowest prices. Save up to $200 on TaxCycle and get a 12-month payment plan.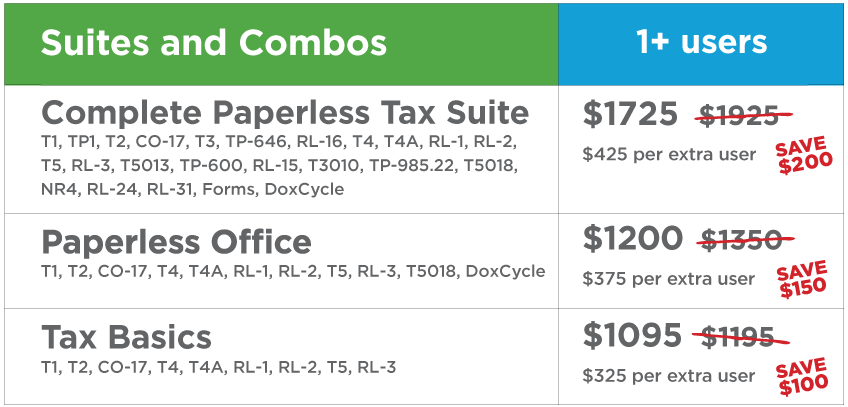 Get Your Best Price on TaxCycle 2021-22
Save $200 on the Complete Paperless Tax Suite.
Save $150 on the Paperless Office.
Save $100 on Tax Basics.
Save $70 on TaxCycle T1.
No-fee 12-month payment plan available for suites and combos.
No-fee 5-month payment plan available for any purchase over $400.
Prices are for 2021-22 software, licensed until Dec. 31, 2022.