Watch the Latest TaxCycle News Video Now!
---
With the opening of the CRA slips filing system, tax season has officially begun! Learn about changes to TaxCycle, upcoming webinars and what you need to do to get ready for the T1 EFILE opening in February.
---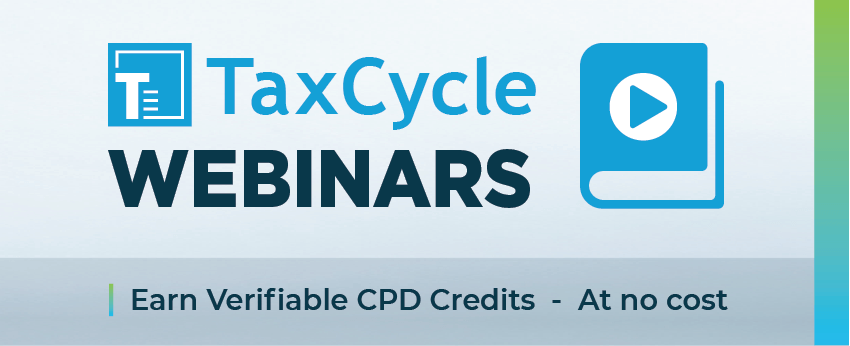 Upcoming January Webinars
Registration is now open for the following webinars:
Answer the polls during the webinar to earn verifiable CPD credits. 

Slips Returns Webinars Available On-Demand
We've added the video recordings from our Slips Returns webinar series to our on-demand webinars library. To be eligible for on-demand CPD credits, you must watch the video and answer the polling questions. Great training and CPD credits at no cost.