Updated: 2022-11-25
Set up your account in Options
To configure sending with e-courier.ca, you must first enter the email address in the DoxCycle Options.
Go to the File menu, then click on Options.
On the left side of the dialog box, click on e-courier.
On the right side, enter the email address associated with your e-courier.ca account and press Enter.
Click OK to save your e-courier.ca email account login.

Send documents with e-courier.ca
In the DoxCycle document index, right-click on a document (or Ctrl+Click on multiple pages and then right-click.)
Select e-courier from the menu.

In the e-courier window that opens, enter your e-courier.ca password (if you're not already logged in).
The e-courier.ca message window displays with the documents as an attachment.
Enter a contact to send the message to and write something in the body of the email.
Press Send Secure e-Package.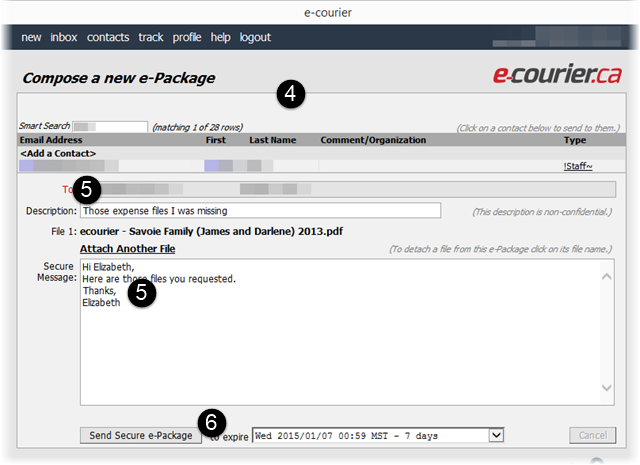 Receive e-courier.ca documents
To download a document from e-courier.ca and add it to your DoxCycle file, drag and drop the link from the e-courier.ca window onto the DoxCycle window.