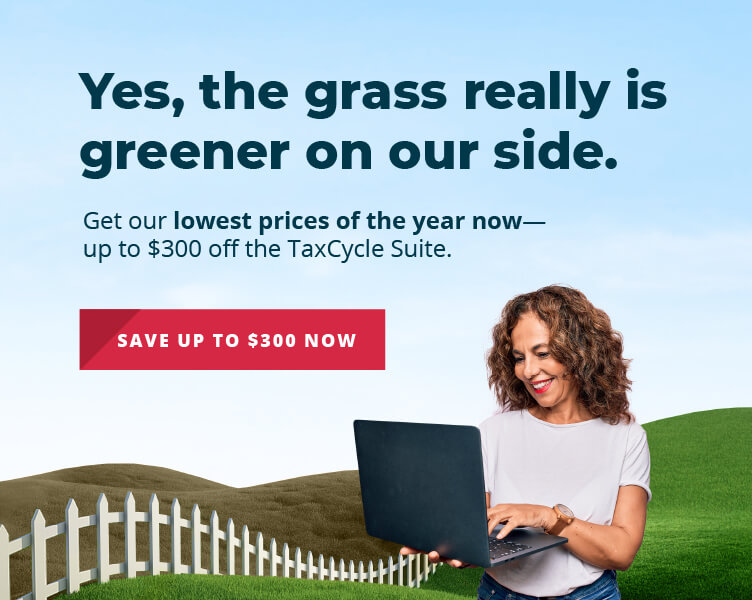 Don't spend another tax season wishing you had switched.
A trial of the TaxCycle Suite includes T1, TP1, T2, CO-17, T3, TP-646, RL-16, T4, T4A, RL-1, RL-2, T5, RL-3, T5013, TP-600, RL-15, T3010, TP-985.22, T5018, NR4, RL, Forms, Client Manager, Template Editor and DoxCycle.
Carry forward files from other software brands, flawlessly. Switch from DT Max®, Cantax®, Taxprep®, or Intuit ProFile® software.
Support is free during your trial period. Call 1-888-841-3040 or email us.
**The Xero team will contact you in line with its privacy notice and you can withdraw your consent at any time.