End of direct deposit when paper filing 2019 T1s
The Canada Revenue Agency (CRA) has informed all registered electronic filers that the option to enrol for direct deposit through the T1 paper return has been removed for the 2019 tax year. This means if you are paper filing a T1 return, you can no longer enter the individual's banking information on the T1 jacket in order to enrol them for direct deposit. This change will not affect T1 returns filed electronically by tax preparers through the EFILE system.
T1DD worksheet in TaxCycle
When electronically filing a T1 return through TaxCycle, complete the T1DD worksheet with the individual's banking information. This information is then transmitted with the T1 tax return to set up direct deposit.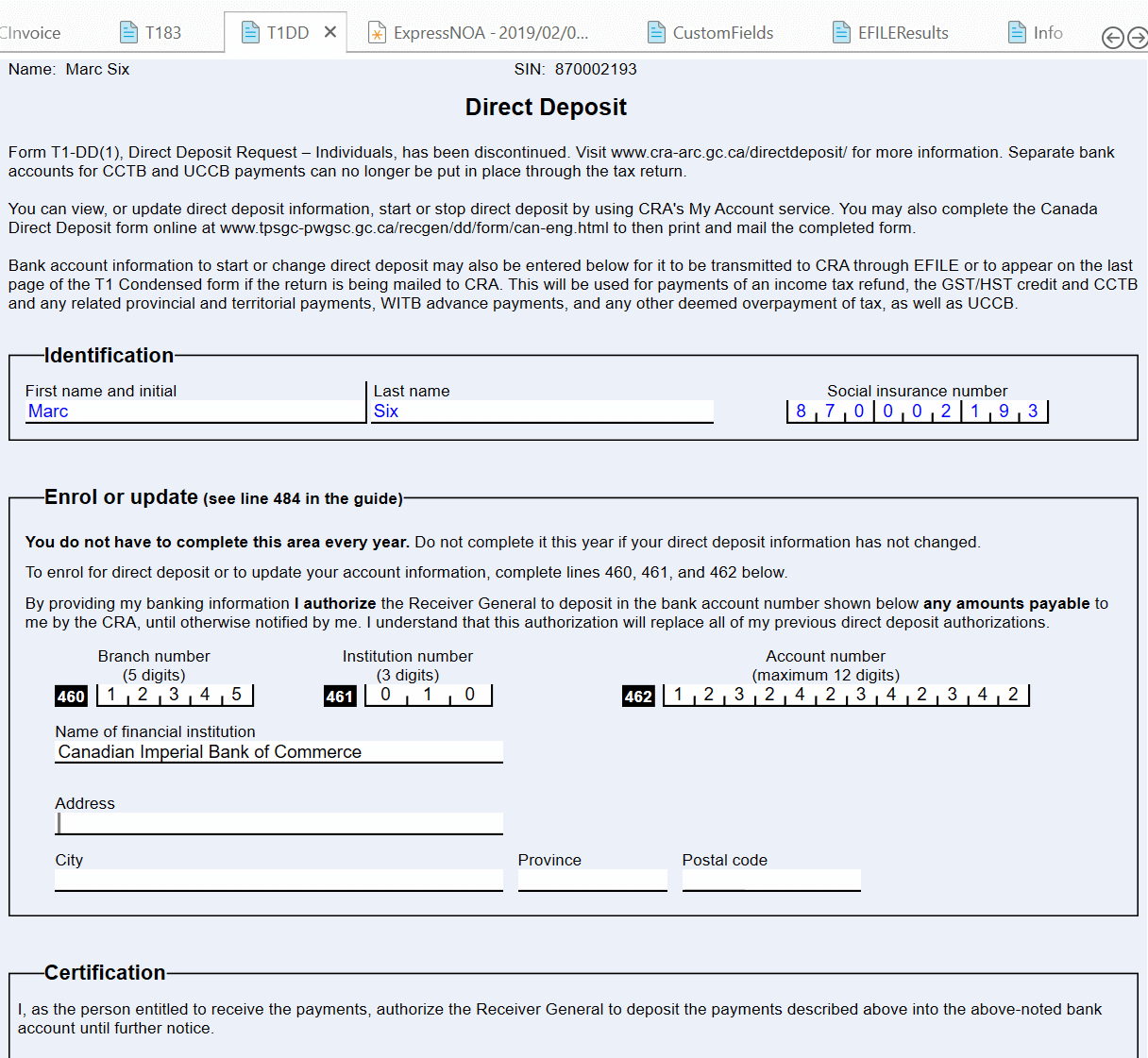 How taxpayers can enrol themselves
Of course, taxpayers can also enrol themselves for direct deposit through My Account online, MyCRA mobile application, by phone, select financial institutions, or by completing and mailing a direct deposit enrolment form available at the following link:
https://www.tpsgc-pwgsc.gc.ca/recgen/form/inscription-enrolment-eng.html
If attaching an enrolment form with the paper return, a void cheque or bank stamp is required or the form will be rejected.