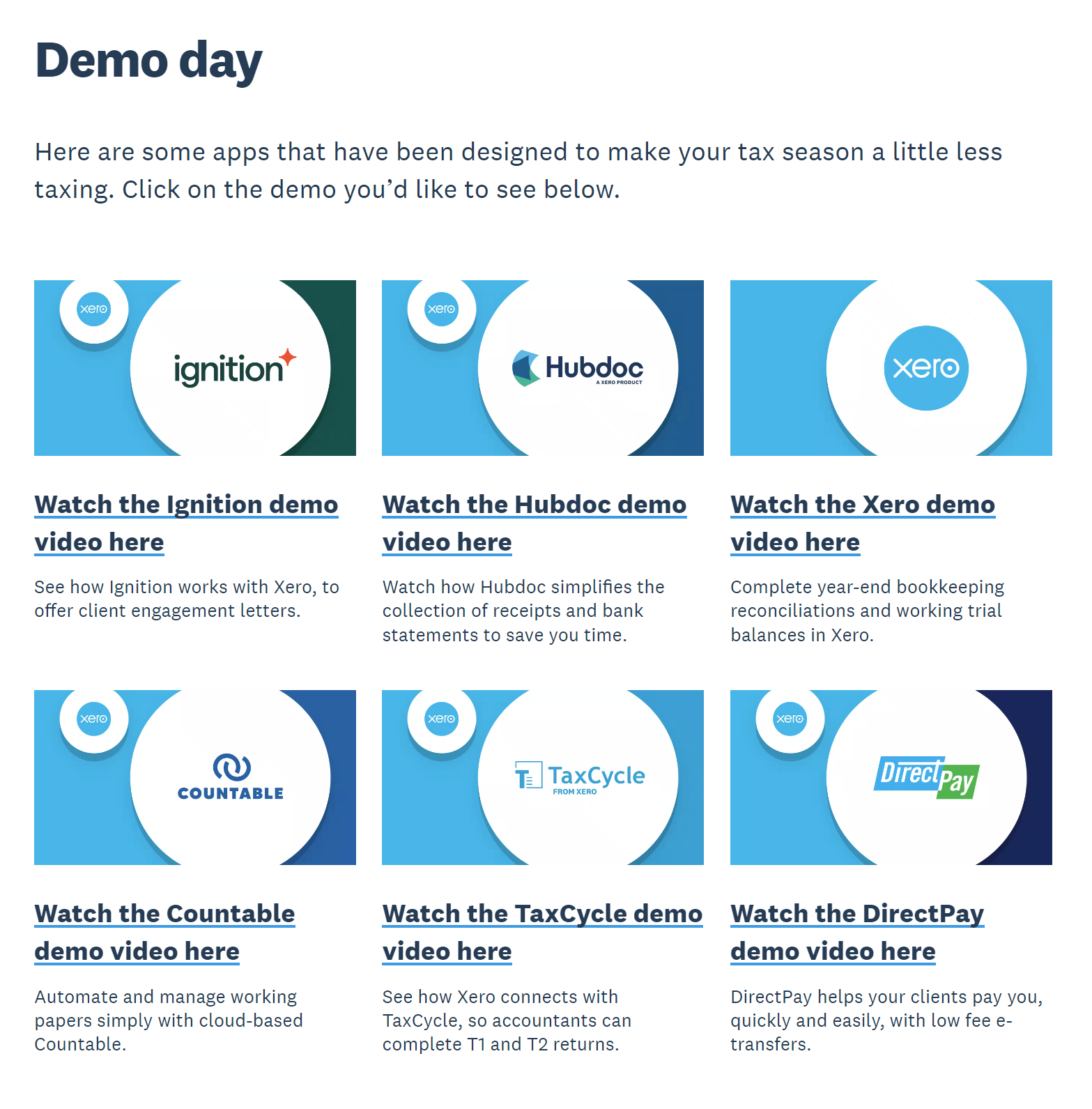 Xero Demo Day: Tools for Tax Season
Click here to learn how adding Xero and other apps from the Xero family year-end workflow can make your tax season a little less taxing.
See how Ignition works with Xero to offer client engagement letters.
Watch how Hubdoc simplifies the collection of receipts and bank statements to save you time.
Complete year-end bookkeeping reconciliations and working trial balances in Xero.
Automate and manage working papers simply with cloud-based Countable.
See how Xero connects with TaxCycle, so accountants can complete T1 and T2 returns.
DirectPay helps your clients pay you, quickly and easily, with low fee e-transfers.