You Made TaxFolder's First Season Even Better
Did you know our inspiration for TaxFolder sprung from conversations we had with you after implementing our first e-signature integration during the early days of the pandemic in March 2020?
We learned that you wanted a pricing model that better matched the needs of a tax preparation business, and that you needed more services than just electronic signatures to communicate securely and effectively with your clients during this second tax season of the pandemic (and beyond).
From this, the idea of TaxFolder was born. And over the course of this busy T1 season, your ongoing feedback helped evolve and improve TaxFolder and its integration with TaxCycle on practically a weekly basis. Here's a taste of what your feedback inspired in TaxFolder.
Identity Verification
Verifying your identity before signing a document in TaxFolder, started out looking like this, but it had some problems: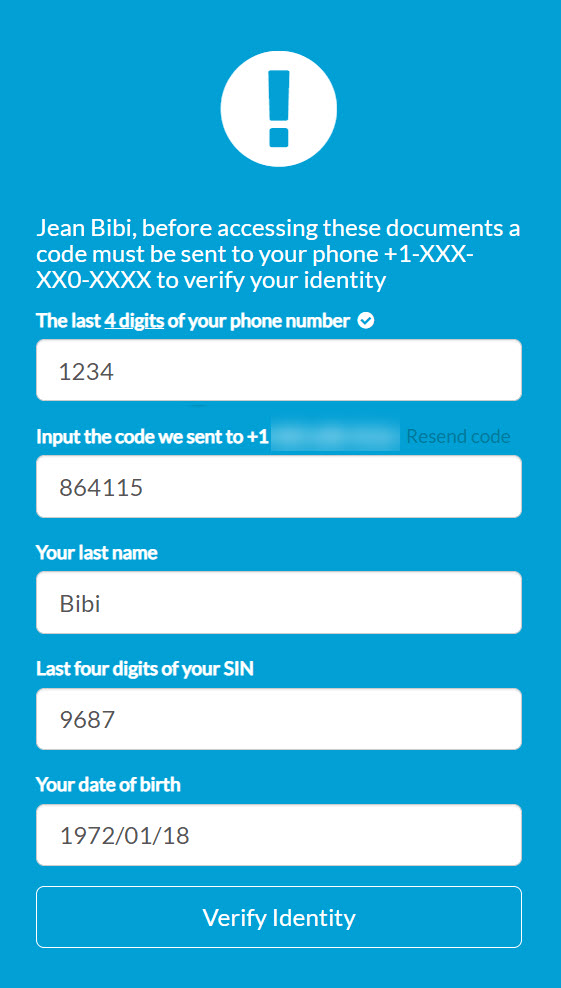 End users did not understand that the code was automatically sent after entering the last four digits of their phone number and couldn't tell which phone number would receive the code.
The links to resend the code were hard to read, and there was no option to send the code by voice call. If the code didn't arrive quickly, they clicked resend multiple times, then ended up with too many codes.
After talking to preparers using TaxFolder with their clients, we evolved the identity verification screen to clarify what to do next, turning it into a step-by-step process. A few of the changes included:
Preceding the field for entering the last four digits of your phone number by the first seven numbers to make it clearer than you need to complete the phone number.
Disabling the View Documents(s) button by default.
Hiding the section for resending the code or requesting a voice call until after completing the phone number, and making these buttons instead of links.
Only making the View Documents(s) button active once you enter the six-digit verification code.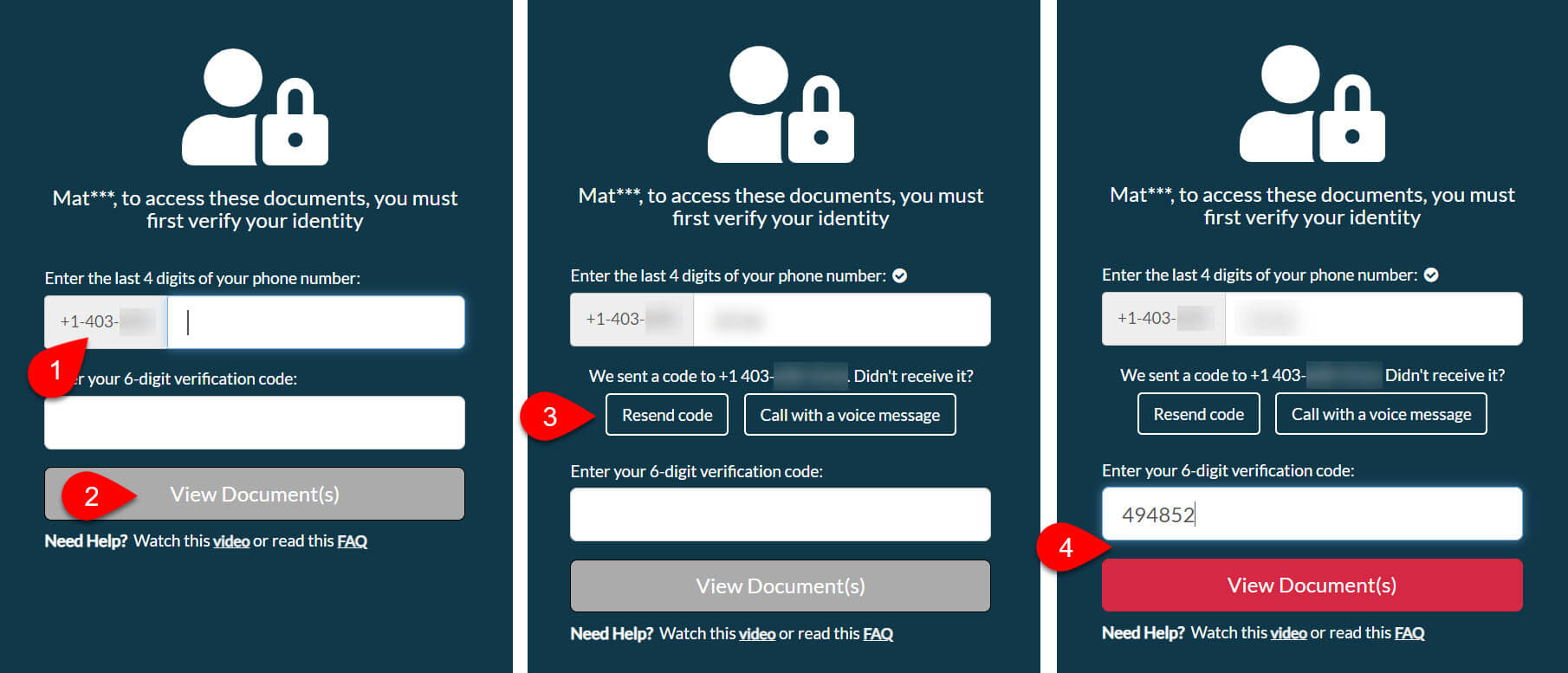 Signing a Document
Based on your feedback, we also refined the process for signing documents to make it more user-friendly, including:
Moving the buttons on the signature screen to make them more visible on mobile devices.
Adding validation to prevent end users from submitting a signature that is only one dot in the signature field.
Adding the ability to edit a signature before sending.
Automatically retrying the processing signatures and documents to help recover from errors in the display of signed documents.
Adding browser prompts when the end user's browser settings don't support TaxFolder functions (such as when JavaScript is disabled).
In addition, we refined the Documents view in the client portal to improve usability, wording, colours on buttons and document status indicators.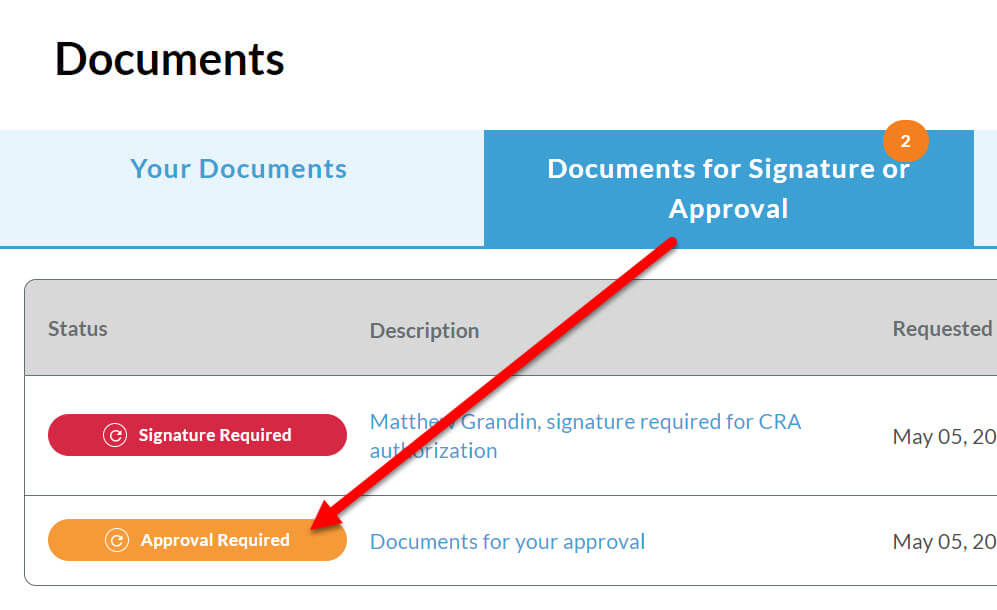 Improved Emails
Another area we improved based on feedback was the emails that TaxFolder sends to you, your team and your clients. Here's what we did:
Moved the text that comes from the TaxCycle template to the top of the email so you can provide personalized instructions for your clients to read before clicking the button to sign the document.
Clarified that an account is not required in order to sign a document. Secondly, that activation is only required to upload documents or for convenient access to previously signed documents.
Improved directions for clicking the red button to sign or approve a document.
Updated activation email to warn that the activation link expires after 24 hours.
Added links to related instruction sheets and videos.
Added a message about not replying to the email address when you need help.
Provided new settings to allow you to set the reply-to and from email addresses to either the preparer or the business email address, and the format for the From line to either [Preparer Name] via TaxFolder or [Business Name] via TaxFolder.
More Functionality for Tax Preparers
Over the course of the season, we expanded the functionality for tax preparers by adding the following:
Allowing you to update a client's phone number or email address for a signature or approval request that was already sent, without moving or modifying a signature field to activate the Send for Signature button.
Adding a tool for resizing the firm logo in Settings.
Adding dashboard alerts in TaxFolder when clients upload documents.
Adding support for uploading .GFI files to allow sharing of an export of GIFI data.
Providing the option to select multiple files before clicking Download, Delete, or marking those files as Used/Not Used.

Improved Integration with TaxCycle
The thing that makes TaxFolder most efficient is its integration with TaxCycle. That integration also evolved throughout the season.
The single-form print dialog box displaying the phone number TaxFolder will use to send a verification code for confirming the person's identity before signing a document.
The TaxFolder icon showing in the print set in the Print/PDF sidebar to indicate when a print set will print to TaxFolder.
Completed dates and signatures fitting better in their boxes on templates.
Adding the ability to share files with your clients directly from TaxCycle. This includes a new section on the engagement record in TaxFolder for managing these shared files. See the Share Documents With Clients Via TaxFolder From TaxCycle help topic.
Improved error handling for email templates that exceed the maximum number of allowable characters.
Clarity for End Users
After receiving great feedback, we adjusted the homepage at www.taxfolder.com to help your clients get started in TaxFolder. This also removed the pricing and marketing content directed at tax preparers. TaxFolder pricing and help topics for tax preparers remain available on www.taxcycle.com.