RESOLVED: Invalid Protocol for AFR Response
An error may appear in the browser window when attempting to download data from the Canada Revenue Agency (CRA). This issue affects all T2 Auto-fill requests and some T1 Auto-fill my return (AFR) requests.
This site can't provide a secure connection. localhost sent an invalid response.
This error occurs because the URL returned by the CRA is using https instead of http.
The CRA has confirmed they are aware of the issue and plan to address it as soon as possible.
Workaround
Check the box in the light blue area of the AFR dialog box that says, "After logging in, my browser reports that it cannot display or establish a connection to localhost." Then, copy the URL from your browser and paste it into the field. TaxCycle will proceed with the AFR download.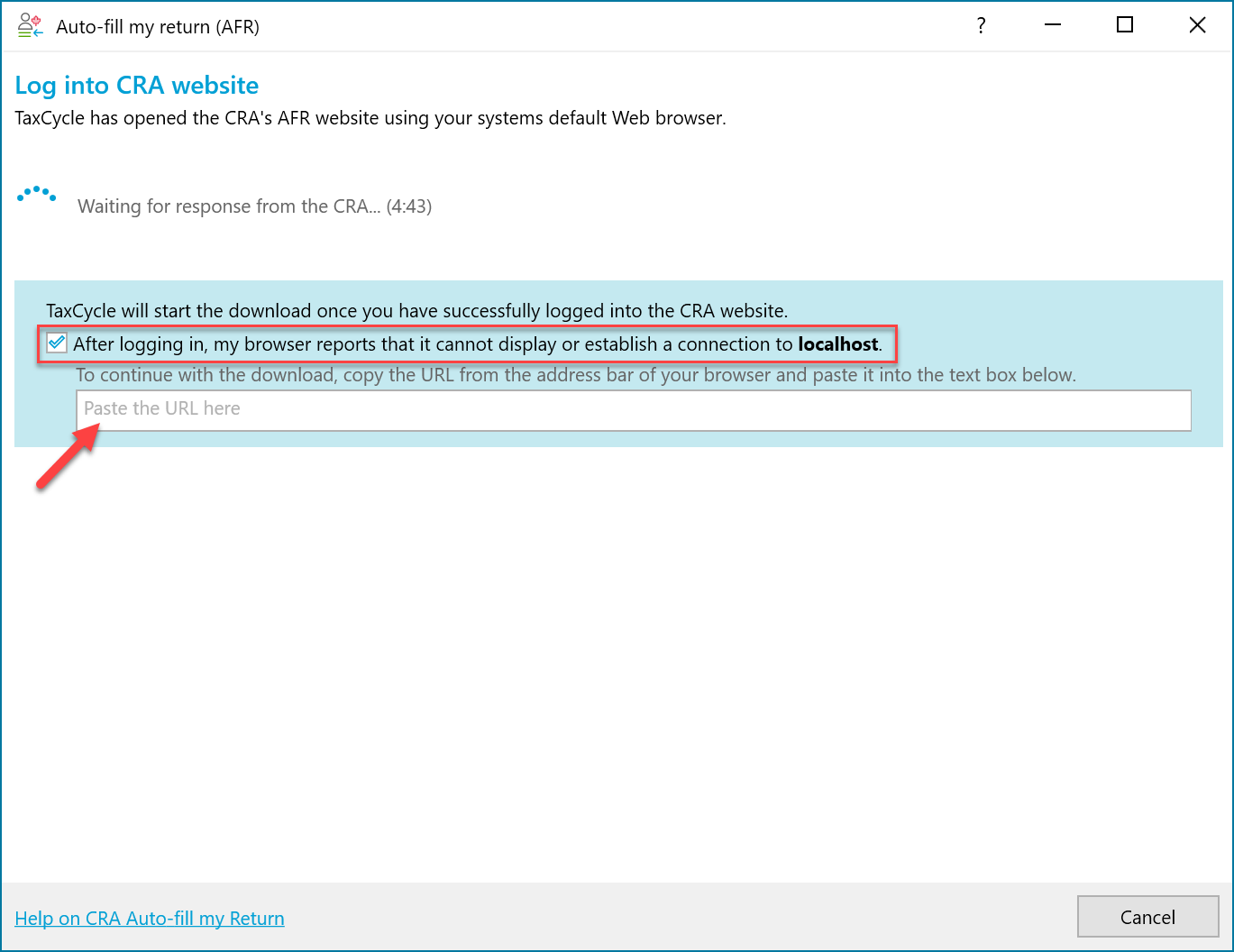 For T1 returns, enable the AFR service mode in TaxCycle to avoid this issue. This mode allows TaxCycle's online services to manage the return URL to deliver the data. 
In Options, expand the Transmission section and click on E-Services.
Check Enable AFR service mode. 
Click Apply or OK to save your changes.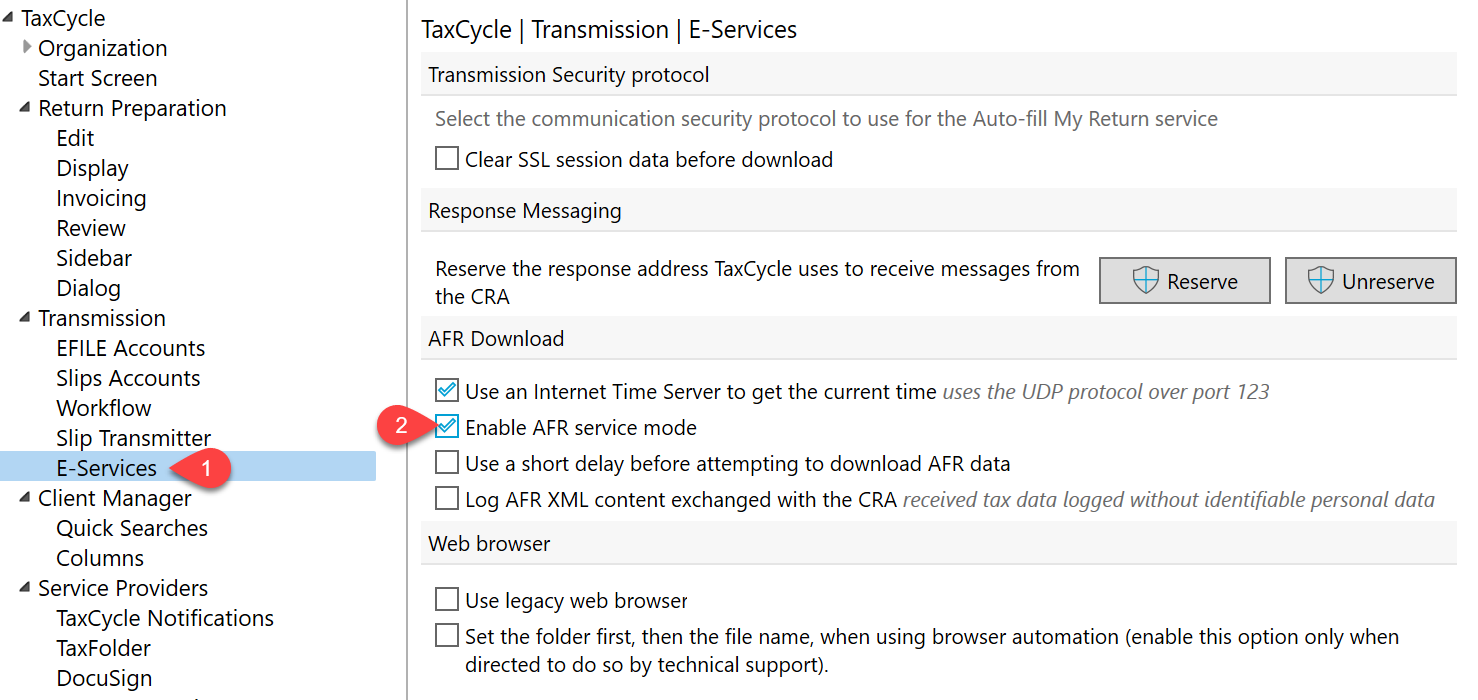 Resolution
This issue was resolved in the latest TaxCycle update.