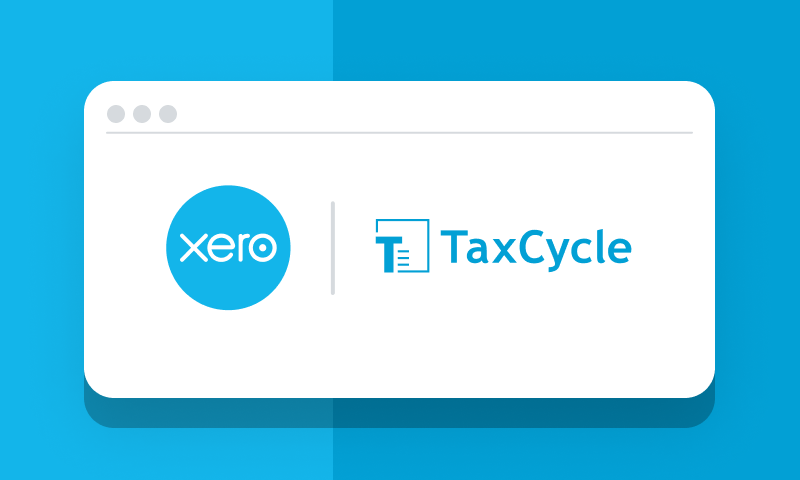 TaxCycle to be acquired by Xero
We're delighted to share that today, Xero has announced it is acquiring TaxCycle. Many of our customers will be familiar with Xero—the global cloud accounting software provider for small businesses and their advisors—which has a growing presence in Canada.
For our customers, nothing changes today and you will continue to have access to our software. In the immediate term, Xero and TaxCycle customers will benefit from a newly available Xero integration with TaxCycle's desktop tax solution through the Xero App Store in Canada. This provides a seamless way to integrate standalone corporate and partnership tax return preparation services into practice workflows with Xero, from collating a client file to billing for tax services. Read more about the integration here.
Together with Xero, we will continue to invest in the desktop product, so our customers can continue to use the software they have come to know and love over the years. TaxCycle will continue to operate as a standalone brand under CEO Cameron Peters' leadership.
The acquisition will extend Xero's Canadian value proposition as Xero plans to also use TaxCycle's expertise and tax management capabilities to enhance its localized cloud offering, over time. This will provide accountants, bookkeepers and tax preparers with a better user experience to help make income tax preparation more accurate and efficient.
CEO, Cameron Peters, said: "We are really pleased to share this news with you today and would like to thank all our loyal customers for the ongoing support and the trust they place in TaxCycle. This announcement will combine our local Canadian tax expertise and service with Xero's global small business technology capability so we can continue to add more value to the lives of our customers."
Tony Ward, Xero's President of the Americas said: "We couldn't be more excited to welcome the TaxCycle team and their customers to Xero. Your decades of experience and know-how building beloved Canadian tax products, combined with our vision for cloud accounting in Canada, will help us deliver a more seamless and beautiful experience for Canadian accountants and the small businesses that they serve."
The acquisition increases Xero's presence in Calgary, in addition to its existing Toronto office and presence in Vancouver, as we work together to support the existing tax solution and develop the wider cloud proposition over time.
We'd like to acknowledge the support and commitment of our customers over the years to get us to this point. We wouldn't be where we are today without the relationship with tax preparers. We know many of you already use Xero for your cloud accounting software and will be excited about today's announcement and what the future will bring.
You can read more on Xero's blog.