Updated: 2020-07-17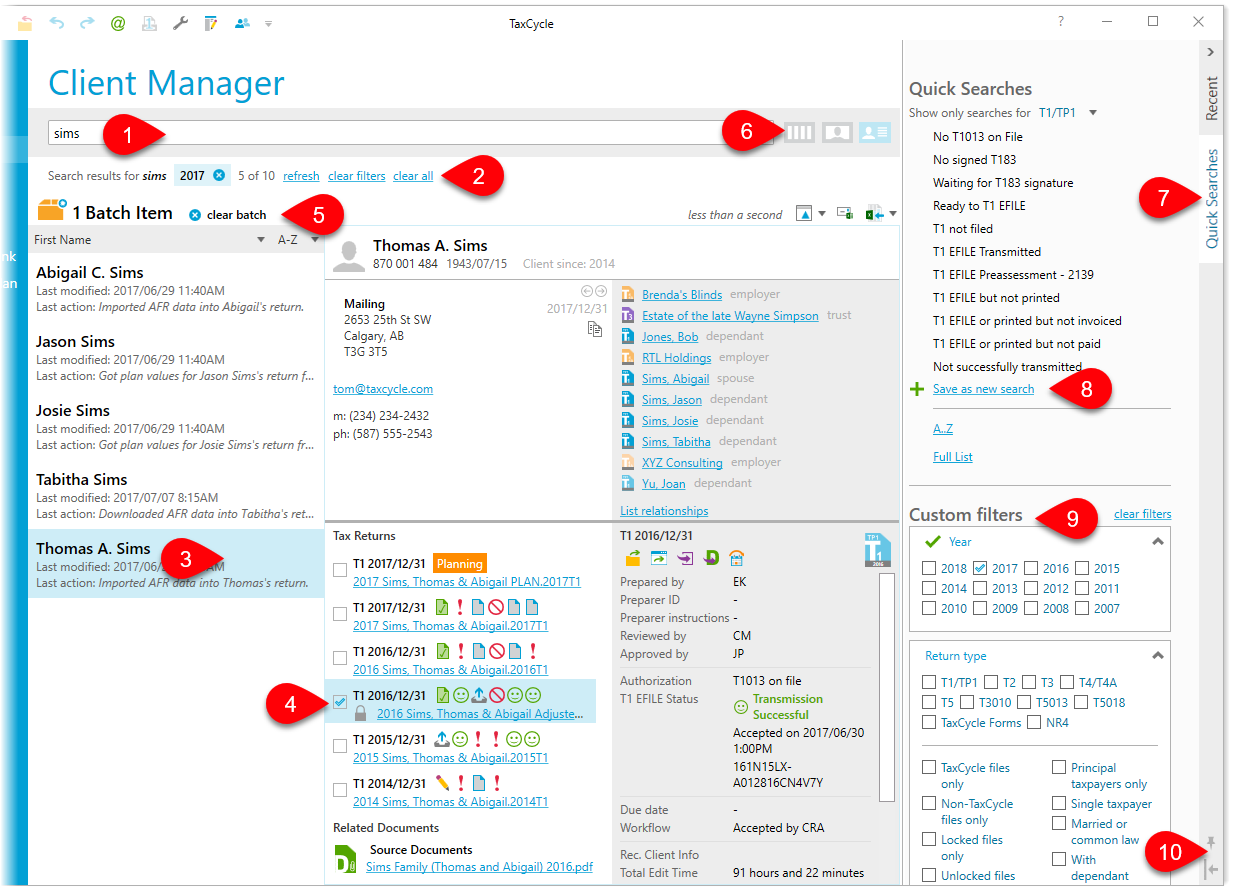 The Client Manager search box works like a Web search engine. Type what you're looking for and the Client Manager narrows the results accordingly.
Any applied filters show under the search box. Click the x to remove a filter. Click the links to clear filters or refresh the search results; clear all clears the filters and the search term.
Click on a name in the search results to view a detailed preview of the information related to the client. See "Detailed preview" in the Views help topic.
Check the box next to an item to add it to a batch for processing later. See more in the Batch operations help topic.
The count of items in the batch shows next to the box. Click on the box to run a batch process.
Click the view buttons to change the view of the search results. See more in the Views help topic.
The Quick Searches sidebar contains links to commonly-used searches. See more in the Quick Searches help topic.
Save your own searches to the list by modifying an existing search or creating a new one. See more in the Quick Searches help topic.
Scroll down to select Custom filters to narrow search results by year, type, status, etc. See more in the Custom filters help topic.
Unpin the sidebar to make it disappear when you move your mouse to another part of the screen. You can also the sidebar on the right or left.