Updated: 2020-03-10
Prepare federal and Québec slips and publish them to SlipSync. Then, if you are preparing a T1/TP1 return for one of the recipients, TaxCycle alerts you to import the slip into the return.
Publish Slip Information
Once your slips are ready, click Publish in the Data menu to share slips with other returns. Choosing a federal slip name also publishes the associated Québec RL slip(s) when available.
To automate this process, add the publish step to a print set.
Click Print/PDF in the sidebar.
Click the edit link on the T4 Employee copy (Beneficiary copy in T3, or Recipient copy in T4A and T5).
Check Publish to SlipSync.
Click the link to Save these settings for T4 Employee copy (or the print set you are working on) so they will be available automatically the next time.
Click the Close button.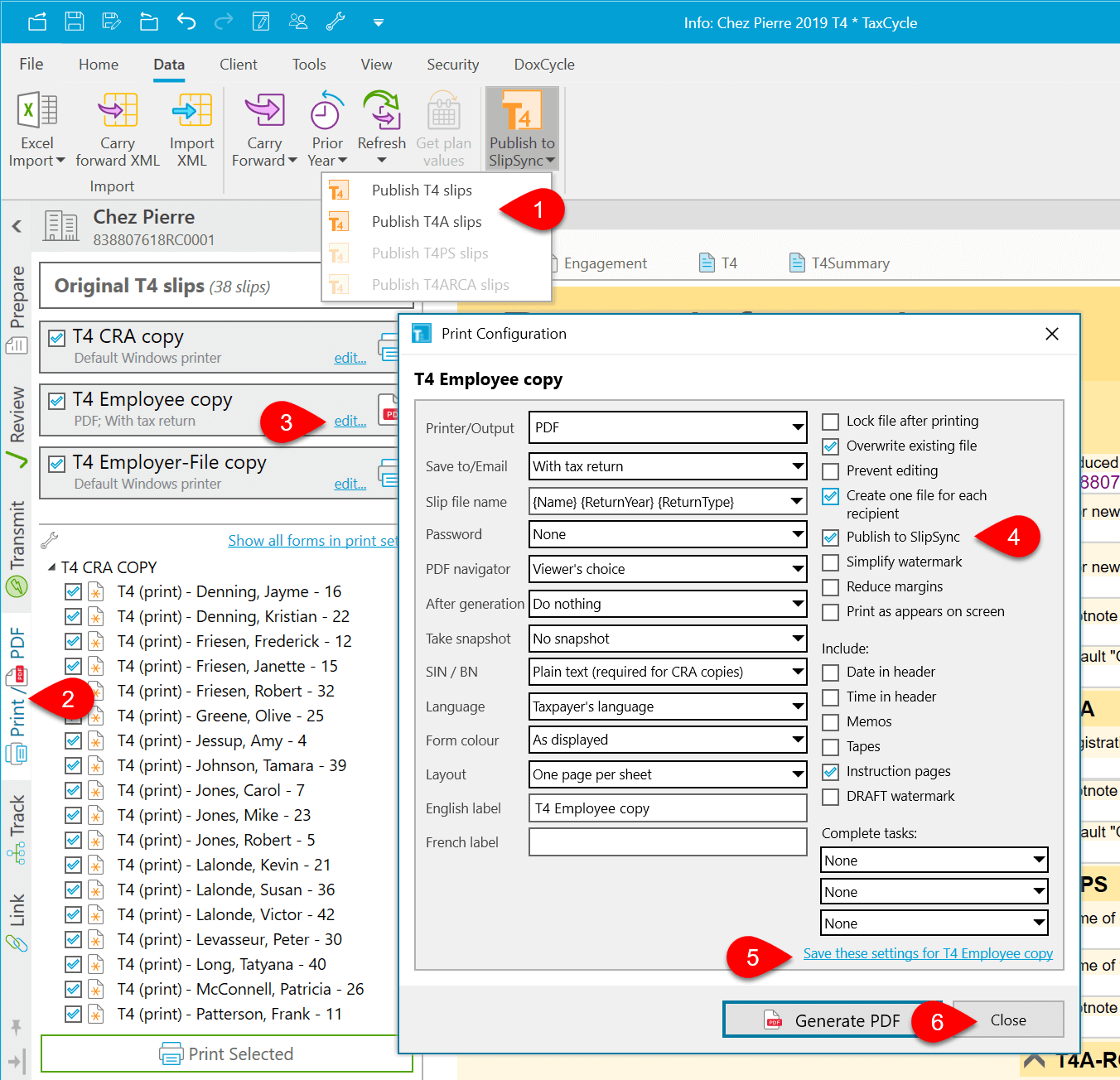 Published Slips Folder Options
By default, published slips are saved in C:\ProgramData\Trilogy\TaxCycle\Published Slips. Change this to a shared folder on your network to make them available across your office.
To open Options from the Start screen, click Options on the left side. If you have a file open, go to the File menu, then click Options.
On the left, expand File and Folders and click on Common Folders.
Enter the location in Put published slips in this folder for SlipSync.

Import Slips
Carry forward a T1 return from the prior year or start a current-year return.
Make sure the taxpayer's social insurance number (SIN) is in the file.
When slips are available for import, a bulletin tells you a slip is available for import. Click a link

to review and import a single slip.

To review and import all the available slips at the same time, click the SlipSync button in the Data menu.
The Import Slips dialog box appears. TaxCycle attempts to match the imported data with any slips already in the return. Review the matches.
When importing RL slip data into a TP1 return, TaxCycle

associates

the RL slip information with the equivalent federal slip. The T4 data imports into the T4 data entry field and flows to the applicable RL fields. Any remaining RL slip data imports directly into RL data entry fields.

When required, TaxCycle creates a new federal slip and associates the RL slip(s) with the new slip. These new slips are numbered to assist in matching the Québec data with the appropriate new federal slip.

Click OK to import the slip.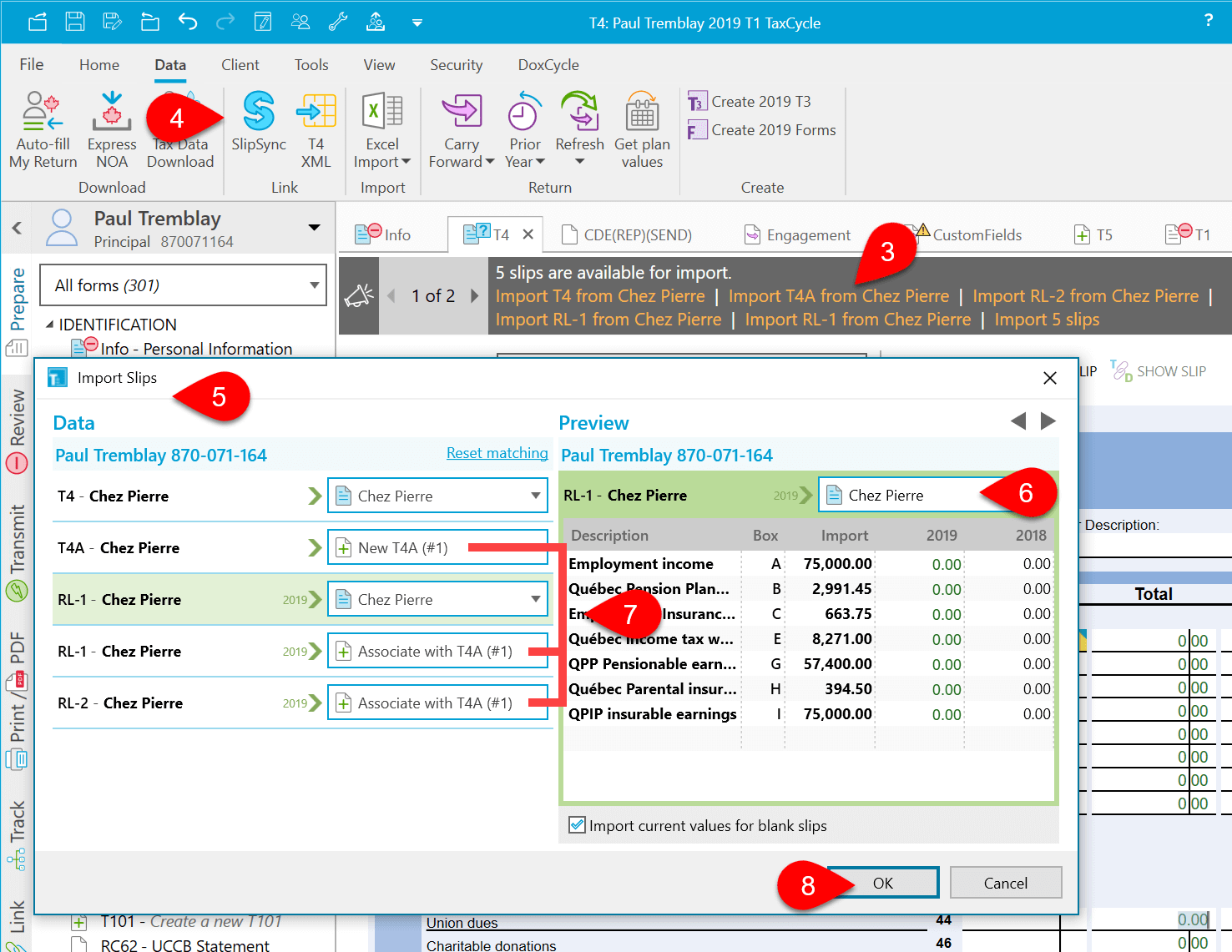 Amended slips
If you make changes to a slip after importing, publish it again and then open the T1 return to update the file.