Updated: 2022-11-18
Under TaxFolder Account Settings, Staff can change Preparer settings that affect their own account. 
See also the help topic Updating Business and Preparer Email and Phone Number in TaxFolder.
Your Info
Review your personal information under Your Info on the Preparer page. This is populated from the information in your TaxCycle Account when you first sign into TaxFolder or when you are invited to TaxFolder by an administrator as a team member.
Update your First and Last Name. The Preparer name is used in emails and displayed to the client.
Update your Address.
Update your Phone Number. For numbers outside of Canada, add the country code. For example, +44 (555) 123-4567.
Choose the default Account Language

for your own profile using the drop-down menu.

Click Save Updates.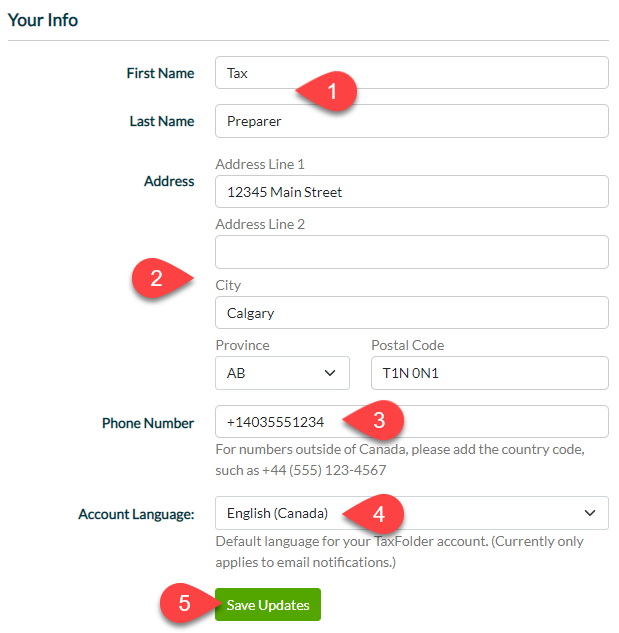 Profile Photo
If you wish to show your photo on pages where your clients interact with you in TaxFolder, upload a photo to your account in the Profile Photo section of the Preparer page.
To upload a photo, click Upload Image to choose a photo.
Use the zoom slider to change the size of the image if required. The zoom slider only appears when you upload a new profile image.
Click Save Updates.